Suit filed to force lawmakers to return Stanford contributions
February 22, 2010
By CHRIS HAWES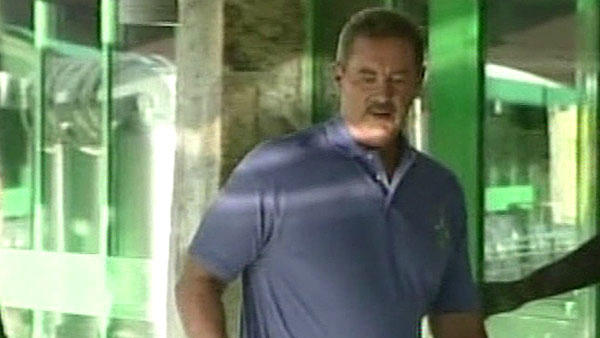 Thousands of families lost their life savings when, investigators say, they uncovered a massive fraud centered around billionaire Allen Stanford.

Now, the man assigned to defend the victims says money they are due is being withheld by an unlikely source: Politicians.

They're refusing to give back more than $1.8 million they received from Stanford, now accused of being a criminal.

Arley and Marsha Carter worked hard to build the family business that eventually let them retire in the country.

Then came news of the massive ponzi scheme involving their money.

They weren't alone; thousands of other investors were also exposed.

"A lot of sleepless nights," Marsha Carter told News 8 during an interview last March. "It's hard not to worry.

The Carters were hopeful that federal investigators would find some money still left in Stanford accounts. But on Monday, they learned that it is government leaders who are still holding on to some of those funds - and they're angry.

In a lawsuit filed in federal court, attorney Kevin Sadler, representing the court-appointed receiver, contends that political committees from both political parties are holding on to $1.6 million contributed by Allen Stanford and his affiliated businesses - money they retained even as Stanford investors suffered.

"One lady and her husband had invested, and she was having problems just getting his funeral taken are of," Marsha Carter said in the 2009 interview.

The receivers also published the names of individual campaigns that have not returned the money. Thus far, they have not been sued.

In Texas, the list includes KPAC, the political action committee affiliated with Sen. Kay Bailey Hutchison; Sen. John Cornyn; and U.S. Representatives Pete Sessions, Charles Gonzalez, and Pete Olson.

Representatives Kevin Brady, Lamar Smith, Sam Johnson, Joe Barton and Michael McCaul are also on the list.

KPAC - along with the Cornyn, Sessions, Brady, and Johnson campaigns - told News 8 the money went to charity.

But Sadler equated that to saying, "I don't have the money anymore because I gave it to someone else."

He also points out that the gifts to charities do nothing for the victims, many of whom are seeing their golden years become their most trying years yet.

Late Monday, Rep. Olsen said he will return the Stanford funds to the receivership.

READER DISCUSSION
SIVG reserves the right to delete comments that are off-topic or offensive. Excessively long comments may be moderated as well. SIVG cannot facilitate requests to remove comments or explain individual moderation decisions. The comments posted here, express only the views of their authors and not the administrators/moderators from SIVG; for that reason SIVG won't be held responsible for those contents
Showing 0 comments...